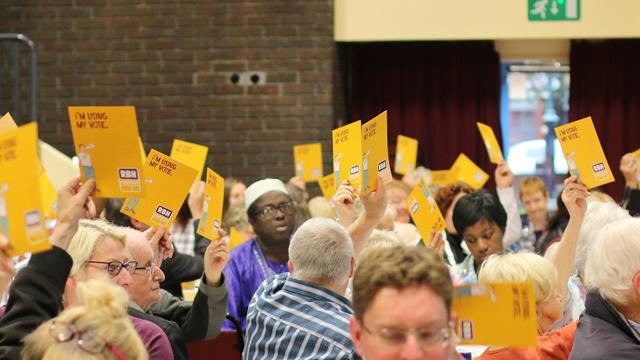 We're delighted to be able to share "Together" - our corporate strategy. In September 2020, RBH Members voted at our Annual Members' Meeting to extend the scope of our Corporate Strategy in response to the COVID-19 pandemic. As a result, the priorities outlined in the strategy will run until 2022.
Our fundamental priorities – Growing Together, Thriving Together and Improving Together – link together to help us provide the right mix of new and existing quality homes.
We want to make sure that tenants at all stages of life have the opportunity to thrive in homes of their choice and to succeed in meeting their hopes and aspirations. We want Rochdale to be a great place to grow up, grow a career and grow older.
We will change and improve the way we work with a clear focus on value for money to deliver services that our customers value, whilst ensuring RBH is a strong, financially successful Society that's resilient to future challenges.
As one of Rochdale's most important employers and purchasers, RBH has a key role in helping to build the local economy. Our Strategy sets out how we will continue to pro-actively use local businesses and goods/services, offer apprenticeships and skills training and boost social impact through a range of community wellbeing programmes.
We will deliver on our promises, be clear on progress and the changing risks we face and be open to scrutiny by our members and external investment partners. We will continuously improve our robust and transparent performance management processes to provide assurance at all levels.
We want to ensure we are on track to deliver what we have set out to, and together with feedback from our customers, our Board, our Representative Body and our Executive Team, we will keep on track and publish updates on our Strategy and how we are progressing on this website.
Together we will support Rochdale as a great place to grow up, grow a career and grow older.
Together Our Corporate Strategy 2018 To 2021

together-our-corporate-strategy-2018-to-2021.pdf