Our impact report for 2020-21 outlines the wider impact we've had on our communities over the course of the year. Throughout a year of unprecedented challenges, we have successfully delivered projects that have contributed to the safety and wellbeing of tenants, residents, employees, and communities.
You can download our full report below and read our short summary.
Download our 2020-21 Community Impact Report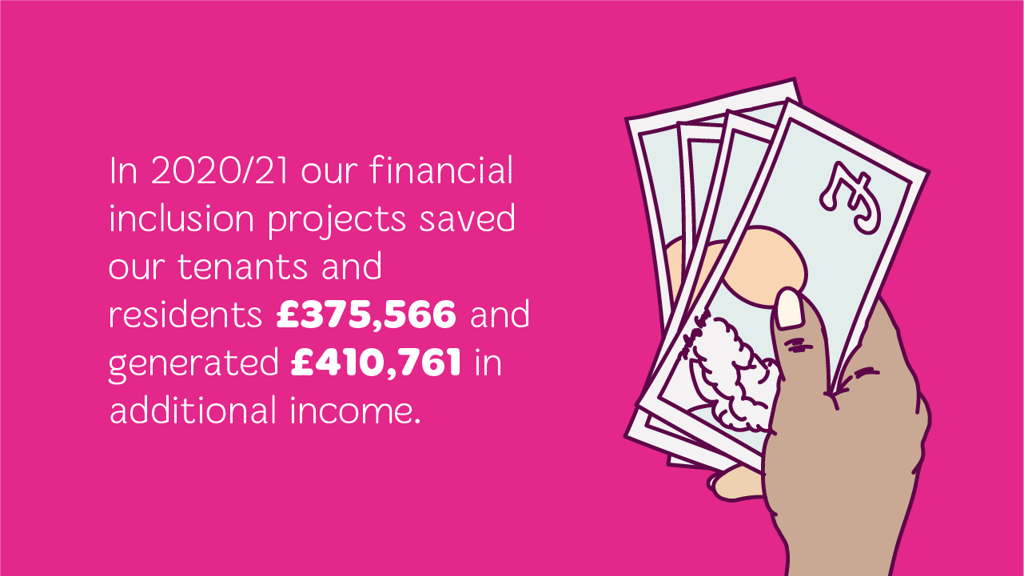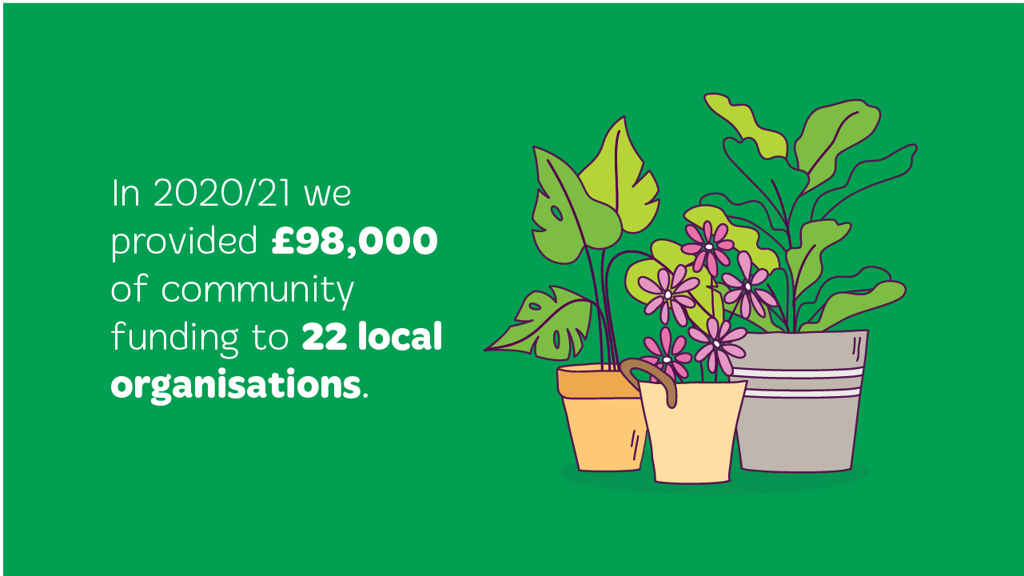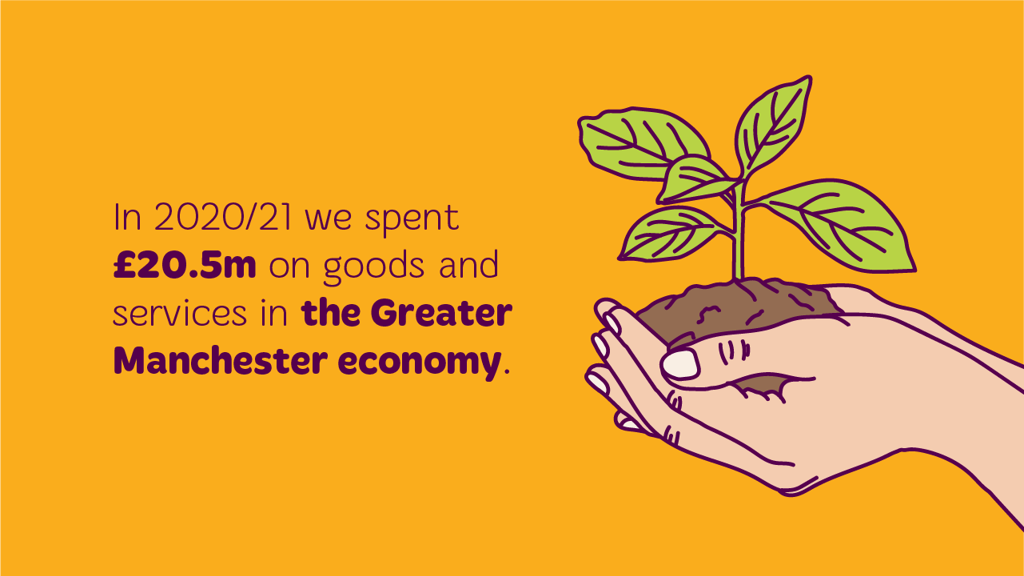 When we talk about our community investment, we group our activity over three main themes. These are financial inclusion; health and wellbeing; and work, skills, and the economy.
Financial inclusion
We have seen 7,866 visits to the Pantry projects, generating savings of £117,990 for our customers and saving over 40 tons of food from going to waste.
Our Paint and Furniture Reuse service has prevented 16 tons of furniture from going to landfill and helped 510 people to access low-cost paint, preventing 5.6 tons of paint from going to landfill. This has saved customers £34,951.
Our Money and Debt Advice service saved our customers £199,342 and increased their income by a further £410,761.
Health and Wellbeing
In keeping with our mutuality, all decisions on community funding are made by a panel of our tenant and employee members. This year funding was made available to projects and organisations that could be delivered in a COVID-19 safe manner. We provided £97,959 of funding to 22 local organisations.
We made over 47,000 welfare calls to our tenants, making sure that those who needed additional support during the pandemic received it. This included daily contact with our 980 independent living scheme tenants.
We worked with Rochdale Borough Council to deliver 3,000 "keeping well at home" booklets - this award-winning document offered information and advice to older residents who may have been isolated at home during lockdown.
Work, Skills, and the Economy
We've worked closely with our partners to create opportunities for residents who have lost their jobs due to the pandemic. Last year, we helped 232 customers to access employment support or training, and helped a further 46 into paid employment.
We've helped younger RBH tenants into work through the national Kickstart scheme, as well as offering fully supported work placements and volunteering opportunities. We recruited four additional new apprentices, and two more customers secured other employment with RBH after applying for our apprenticeships.
We worked with our supply chain to provide a further nine apprenticeships and eight work experience placements.
We increased the percentage of our procurement spend staying within Greater Manchester. 49% of our spending was within Rochdale and 61% within Greater Manchester - this amounts to £20.5m spent on goods and services within the local economy.
19 residents have benefitted from our digital equipment bursary, including some who have already used their new devices to secure employment. We reconditioned 25 laptops for local children to use and our pioneering "mesh network" partnership with Rochdale Council and the Co-operative Heritage Trust will bring free high quality internet to 1,500 homes in Rochdale town centre.