We're proud to be a mutual housing society co-owned by our tenants and employees, and we've seen over the past year the real difference that we have made by working together.
To mark Volunteers' Week, and as we count down to our "birthday" celebrations on 26th June, this week we're sharing the stories of some of the brilliant community volunteers we have here in Rochdale Borough and the impact they have in their communities.
Keep an eye on our Facebook, Twitter, and Instagram posts all this week to find out more!
To start, we asked Fearne Newell, a young volunteer at The Cray Junior Activity Club, to tell us a bit more about what she does.
Thank you Fearne for sharing your story and for all your fantastic work!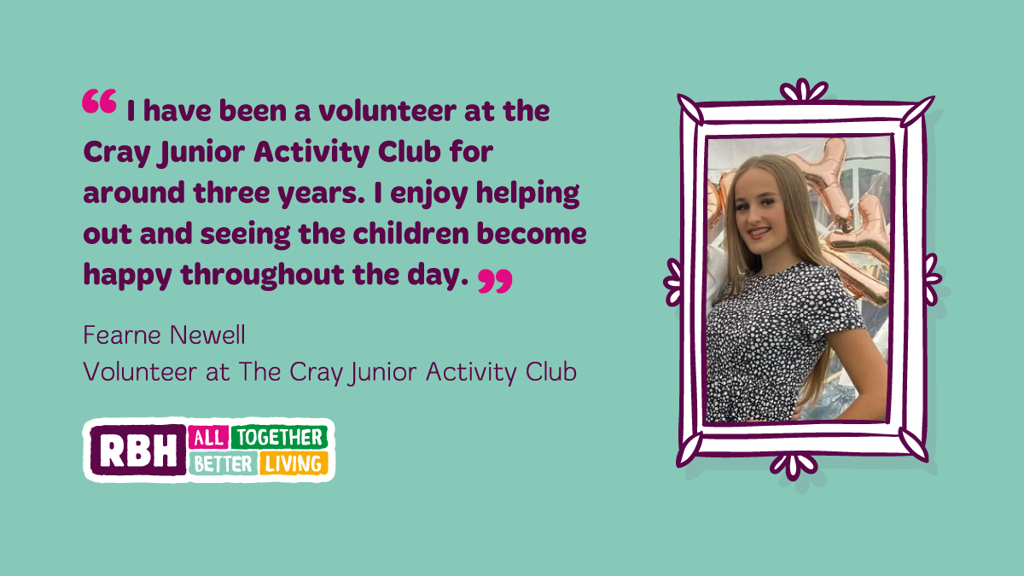 Hello, my name is Fearne Newell. I am 15 years old and a pupil at Hollingworth Academy. 
I have been a volunteer at the Cray Junior Activity Club for around three years but attended the club before I became a volunteer. My role is to supervise and help the children doing activities which are set on the day.
What motivated me to become a volunteer was following in the footsteps of my two older sisters Brooke and Devon who also volunteered at the club. Another reason is I enjoy helping out and seeing the children become happy throughout the day.
This role helped me gain confidence and helped me gain a place in College to study Health & Social Care and to develop into a career in Midwifery.