We're proud to be a mutual housing society co-owned by our tenants and employees, and we've seen over the past year the real difference that we have made by working together. To mark Volunteers' Week, and as we count down to our "birthday" celebrations on 26th June, this week we're sharing the stories of some of the brilliant community volunteers we have here in Rochdale Borough and the impact they have in their communities.
Today we asked Kirsty Fearnehough from the K Stars morris dancing troupe in Kirkholt to share her thoughts on being a community volunteer, and why she wanted to give back to her community. Kirsty won the community volunteer of the year award at our recent Values In Practice (VIP) awards!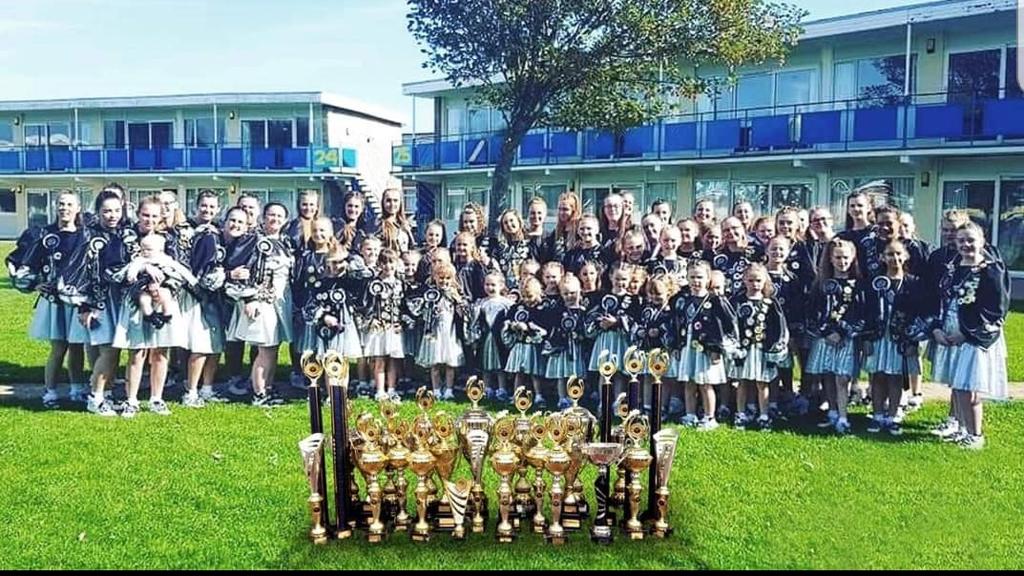 My name is Kirsty and I've been part of morris dancing since the age of three and I've enjoyed every minute of it. I love the friendships it makes and the smiles it puts on little girls faces. 
As I got older, I thought I would give it a shot at starting my own troupe up, to help the younger generation with socialising and it also keeps them off the streets on Friday evenings. It's giving something back to the community, which is something I received over my years throughout Morris Dancing. I never thought it would be this successful. 
The personal benefits I get from volunteering is a sense of achievement, when my girls/troupe are walking away from competitions and championships with winning medals and trophies. I get a warm bubbly feeling inside and it makes me smile from ear to ear with pride!
It has also given me confidence to deliver training and speak out in crowds of over fifty at a time! I am still developing skills each week and learning new things myself with the hurdles we sometimes come across.
Volunteering makes me feel good about helping others to keep fit and make lasting friendships. It is great to be a part of helping others to achieve their own personal goals, to make them feel proud of their achievements and the awards they go home with.