Right across the towns and villages of Rochdale, RBH has been working closely with Rochdale Council and local partners to provide new, affordable homes and modern community facilities that will stand the test of time.
The regeneration of The Strand in Kirkholt is a fantastic example of what can be achieved by working alongside the community – to help understand any local challenges and make the right investments to benefit an area for the long term.
Sadhna Sanghvi has run the pharmacy at the Strand since 1983 and seen plenty of change in Kirkholt over the years. In 2005, Sadhna joined the 'Vision for Kirkholt' steering group; a team of local residents and businesses working with RBH and the Council to find new ways of improving the local area.
In 2013, RBH appointed Manchester-based Triangle Architects to come up with a masterplan for the regeneration of the Strand.
RBH worked closely with Rochdale Council and the community to develop proposals that would provide new and modern premises for much-loved local shops and services – like the post office, pharmacy and dentist surgery – as well as creating 16 much-needed apartments for affordable rent and a brand-new Community Hub.
After working closely with businesses to find alternative short-term premises, demolition work began at the old Strand building in January 2017. The regeneration project was split into several phases, so that shops and services could remain open for longer, while any disruption to local residents could be kept to a minimum.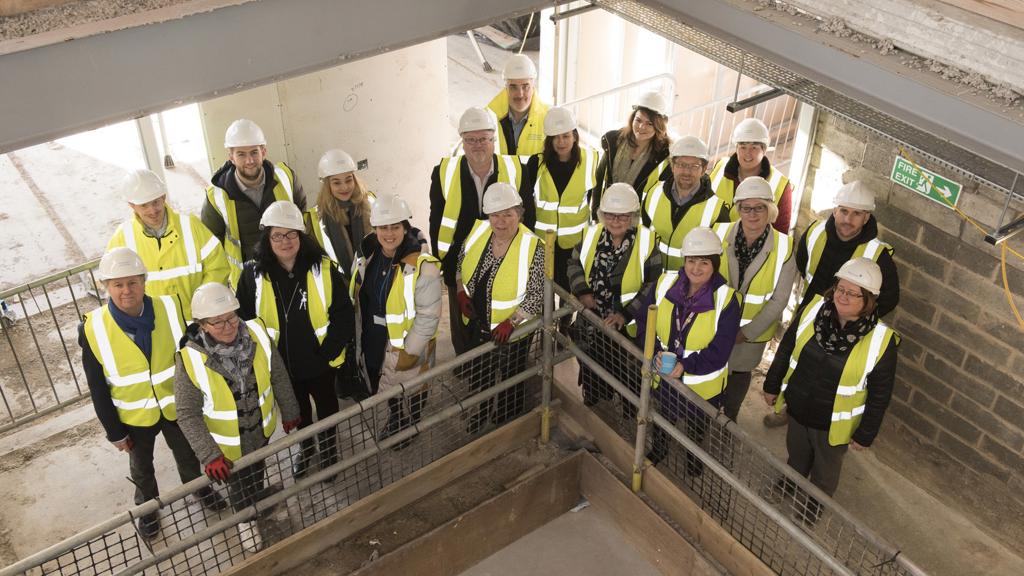 Construction work at the Strand officially 'topped out' on schedule in January 2018. Along with eight new shop units and 16 affordable apartments, the Strand now boasts a modern, 750 square metre Community Hub - delivered by the Council and RBH working together in partnership.
The hub is a spacious and welcoming community space, offering a range of facilities and services to local Kirkholt residents. Alongside workstations with free wi-fi, the hub also boasts a café with an on-site training kitchen, a large community hall & training rooms, and a new community pantry.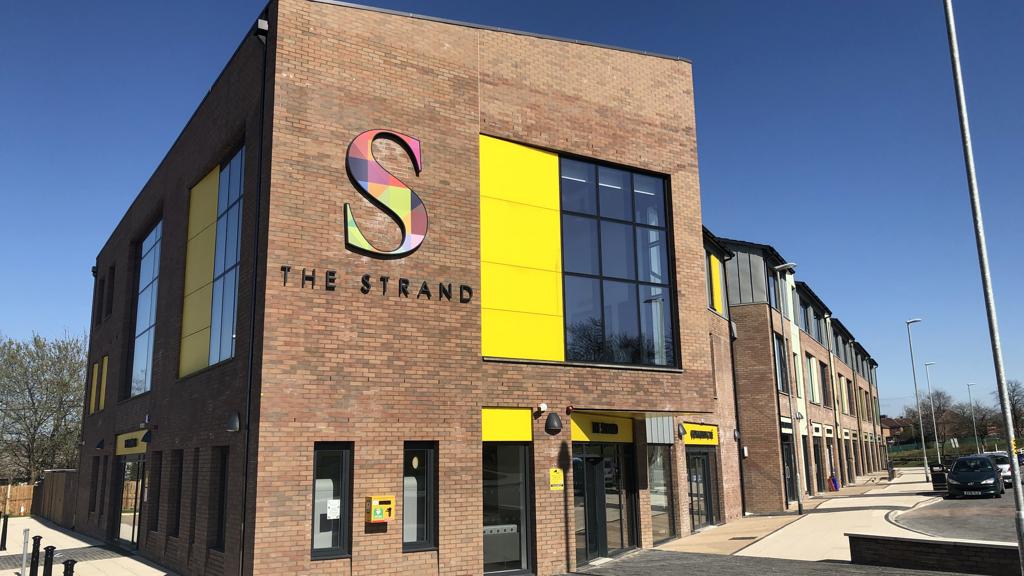 Local resident Amy Cocker is delighted with the improvements at the Strand. Through support from RBH's Decide Together fund, she has been running a storytime activity for pre-school children at the hub, and has also benefitted from the community pantry.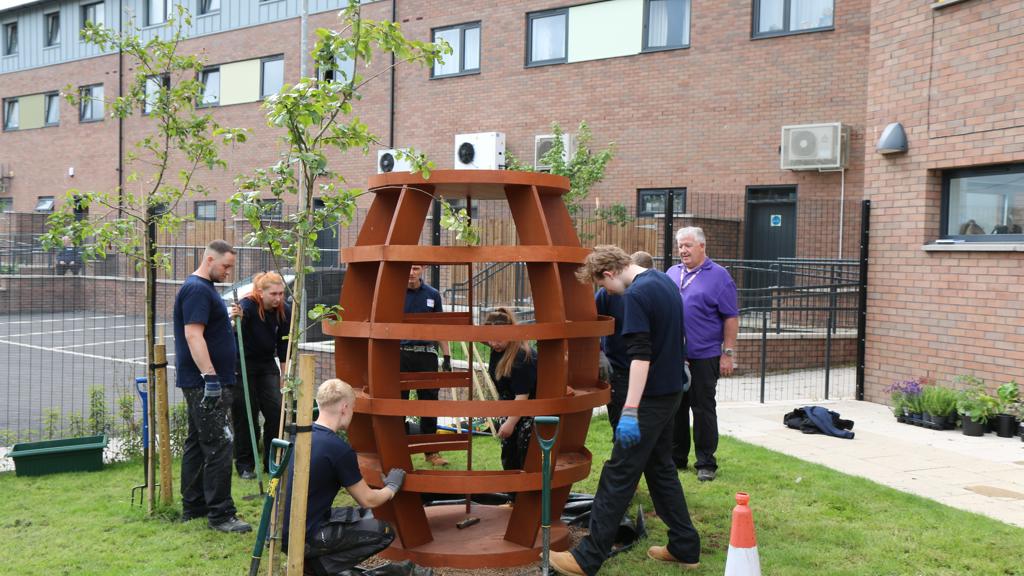 System.NullReferenceException: Object reference not set to an instance of an object.
   at ASP._Page_Views_Partials_Grid_Editors_DoctypeGridEditor_gridModule_ImageCTA_cshtml.Execute() in C:\inetpub\wwwroot\rbh.org.uk\httpdocsLiveAuto\Views\Partials\Grid\Editors\DoctypeGridEditor\gridModule_ImageCTA.cshtml:line 4
   at System.Web.WebPages.WebPageBase.ExecutePageHierarchy()
   at System.Web.Mvc.WebViewPage.ExecutePageHierarchy()
   at System.Web.WebPages.WebPageBase.ExecutePageHierarchy(WebPageContext pageContext, TextWriter writer, WebPageRenderingBase startPage)
   at Umbraco.Core.Profiling.ProfilingView.Render(ViewContext viewContext, TextWriter writer)
   at System.Web.Mvc.Html.PartialExtensions.Partial(HtmlHelper htmlHelper, String partialViewName, Object model, ViewDataDictionary viewData)
   at Our.Umbraco.DocTypeGridEditor.Web.Extensions.HtmlHelperExtensions.RenderDocTypeGridEditorItem(HtmlHelper helper, IPublishedContent content, String editorAlias, String viewPath, String previewViewPath, Boolean isPreview)
   at ASP._Page_app_plugins_doctypegrideditor_render_DocTypeGridEditor_cshtml.Execute() in C:\inetpub\wwwroot\rbh.org.uk\httpdocsLiveAuto\app_plugins\doctypegrideditor\render\DocTypeGridEditor.cshtml:line 28
   at System.Web.WebPages.WebPageBase.ExecutePageHierarchy()
   at System.Web.Mvc.WebViewPage.ExecutePageHierarchy()
   at System.Web.WebPages.WebPageBase.ExecutePageHierarchy(WebPageContext pageContext, TextWriter writer, WebPageRenderingBase startPage)
   at Umbraco.Core.Profiling.ProfilingView.Render(ViewContext viewContext, TextWriter writer)
   at System.Web.Mvc.Html.PartialExtensions.Partial(HtmlHelper htmlHelper, String partialViewName, Object model, ViewDataDictionary viewData)
   at ASP._Page_Views_Partials_grid_editors_Base_cshtml.Execute() in C:\inetpub\wwwroot\rbh.org.uk\httpdocsLiveAuto\Views\Partials\grid\editors\Base.cshtml:line 20