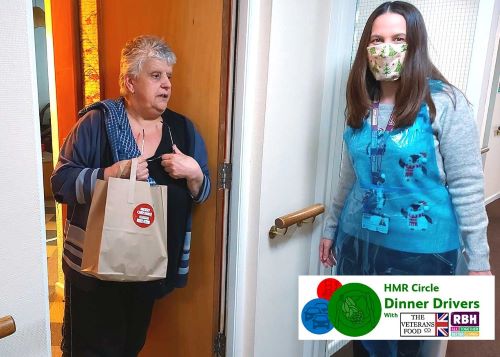 Dinner Drivers is based on the idea of meals-on-wheels and aims to deliver a 2-course meal directly to your door, helping you to enjoy a professionally made, traditional, tasty, nutritious lunch, also stay connected and also help you live as independently as possible.
We are looking to start a pilot project based in and around the Kirkholt area from Monday 15th February – and we'd love you to be part of it.
To be eligible for the pilot you must
Be over 55 years of age
Live in the Kirkholt area
The plan is for the lunches to be delivered to your door weekly between 12-1pm every Monday, starting on Monday the 15th of February.
The first couple of weeks will be free of charge as we test the system and understand demand. Going forward we anticipate that each 2-course meal will be around £2.50-£3 which would include delivery. You simply warm the meal up when you are ready.
If you are interested in taking part in this pilot project, please call us on 0800 112 3440. We will take some basic details from you, including any dietary requirements that we need to be aware of, and then we'll be in touch with further details.