Monday 17th May marks "stage three" of the Government's road map out of lockdown.
We want to remind you about the changes to RBH services which will take place from today (17th May).
We'll reintroduce some home visits and face-to-face meetings, with social distancing in place, but only where it is safe and tenants are happy to do so.
Indoor spaces such as the communal spaces in our Independent Living Schemes will reopen, in line with social distancing guidance.
The pantry schemes will reopen fully with no requirement to queue outside.
Visiting restrictions at Hare Hill, Independent Living Schemes, and College Bank will end.
Reception at the Strand Hub will reopen.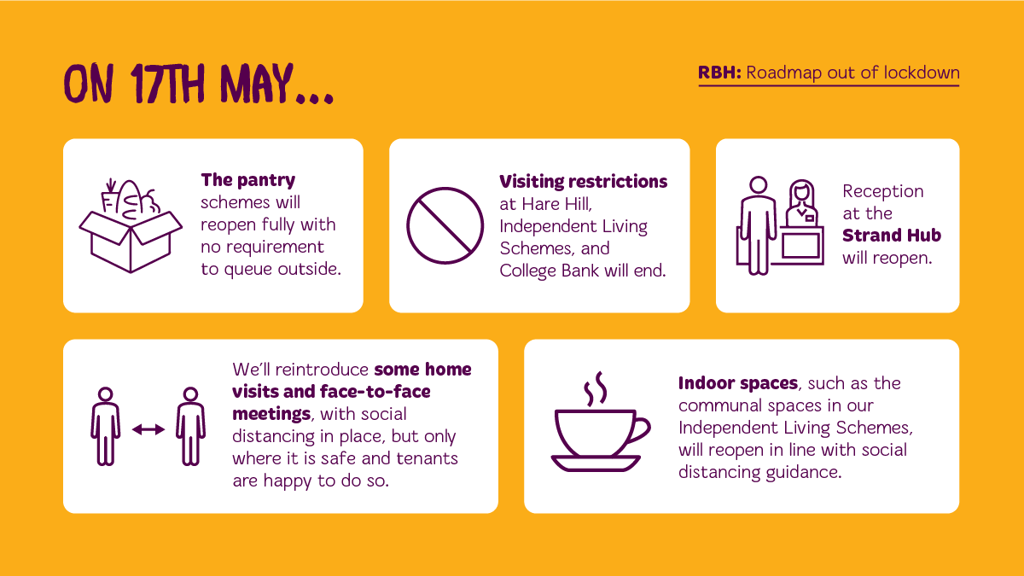 For the latest information: