We're proud to celebrate Living Wage Week as an accredited Living Wage employer. We pay all our employees - regardless of age or role - at least the real Living Wage.
We were very excited to take part on Monday in the Living Wage Foundation's north west webinar to launch the new real Living Wage rate of £9.50 per hour. The event was a celebration of a pay rise for 250,000 people across the UK. There were some incredible figures announced – since 2011 payment of the real Living Wage has increased wages by £1.3 billion, with £800m of that going to key workers. An extra £200m has been paid to workers during lockdown.
The event heard from Oak View Group, who are delivering the new area in east Manchester and have signed up to pay the real Living Wage to all workers on the construction of the site. We also heard from Chris Dabbs from Unlimited Potential in Salford and Bishop John Arnold, Bishop of Salford. Did you know Salford was the first city in the UK to commit to being a real Living Wage city? Paying the Living Wage is becoming part of the culture of doing business in Salford. Steve Rotheram and Andy Burnham also took part talking about the importance of the Living Wage to the two City regions of Liverpool and Manchester and how it is central to how we will build back better after the coronavirus pandemic.
We spoke about why paying the Living Wage is important to RBH - about how it fits with our ambition of people succeeding together in how we deliver our housing services and create great places to live and work, and how it brings our values of responsibility, caring, and equity to life. We were also there on behalf of the Greater Manchester Housing Partnership – 17 Greater Manchester housing associations are accredited Living Wage employers. Collectively we employ just under 10,000 people, 94% of whom live in Greater Manchester. Paying the Living Wage is important to social housing providers because we know it is a key driver in supporting communities to overcome poverty. It is also known to improve motivation, engagement, recruitment and retention and all those things mean that it makes good business sense. Most of all though, it is good for people and families – it helps reduce the stress of financial worry and gives extra budget for enjoying family and personal time.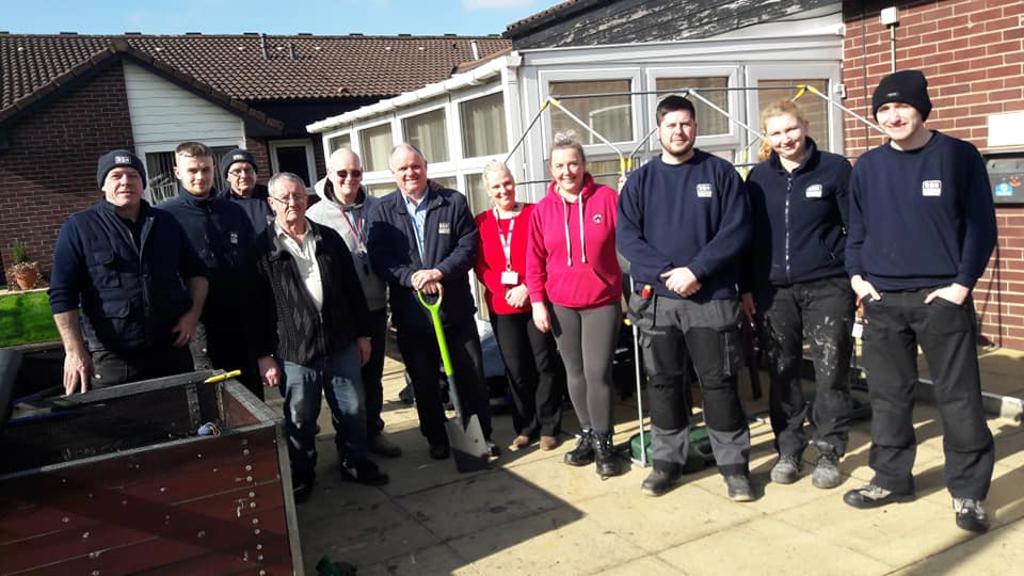 John's story
John joined Rochdale Boroughwide Housing in August 2019 as an Apprentice Electrician. He had been looking for an apprenticeship to gain the experience he needs to complete his qualification and achieve his goal to become a fully qualified Electrician.
As an older apprentice with a family to consider and support John is extremely positive about the Real Living Wage and the enormous difference it has made to him.
The difference extends beyond the impact in his home life, John also feels that receiving the Living Wage contributes to his motivation and achievement at work. John has completed his NVQ almost four months ahead of schedule, even with disruptions caused by Covid-19!