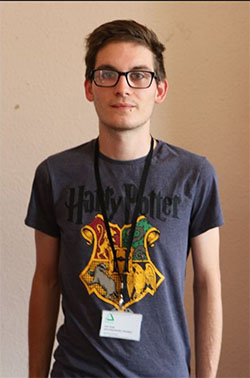 When local lad Jack Shaw heard about his dream job he had only one problem – the dog had eaten his suit! Jack had recently completed a 13 week skills and experience course with Groundwork and had stayed on to take a youth worker course when he heard about a full-time position.
The problem for Jack was that he had nothing suitable for an interview after his only suit was destroyed by his pet dog. Groundwork put Jack in touch with Kauser at the WorkWear Workshop. This free service provides help when it comes to facing that all-important interview by helping people to look and feel their best when going for a job.
The team put Jack at ease and sorted out a set of smart clothes for the interview, including a replacement suit. The tips, clothes and confidence helped Jack swing the interview and he was offered the job. Jack said: "I know I owe a large amount to the support from the Workwear Workshop scheme. I felt a different person in my new clothes and that let me show my best in the interview".