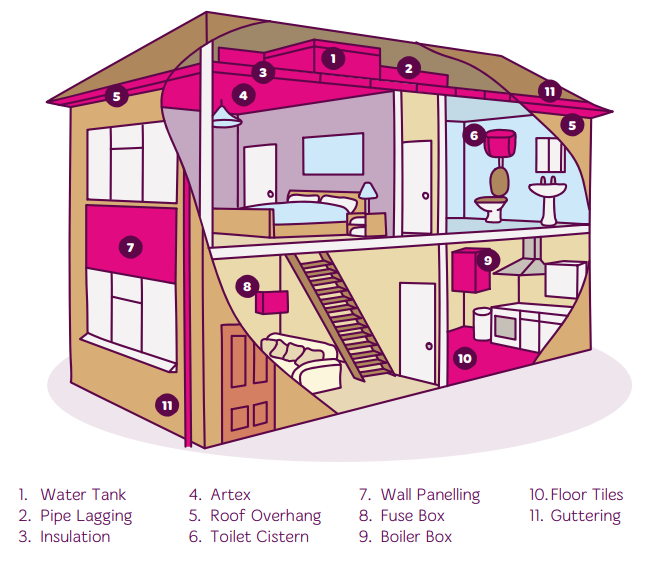 Extra Asbestos in your Home
What you should do if you suspect there is Asbestos in your home?

If it is in good condition and cannot be easily disturbed it is best to leave it alone. However, if you are concerned about the condition of any suspect material within your home you should contact the RBH's Asbestos team at rbh.repairs@rbh.org.uk or call Freephone 0800 027 7769

How we will manage Asbestos in your home ?

Rochdale Boroughwide Housing has developed an Asbestos Policy and Procedure to effectively manage Asbestos in our properties.

Every property is surveyed for Asbestos and our register updated, once a property becomes empty. This is part of our ongoing programme to gather an accurate picture of the type and amount of Asbestos in our properties.
We have carried out Asbestos surveys on the majority of our properties.
We hold details of "Asbestos Surveys" within the Asbestos register.
Properties will be inspected again from time to time depending on the types of Asbestos found and the level of risk.
Remember, if the Asbestos is in good condition and is unlikely to be disturbed or damaged, it does not
pose a risk to your health and we will leave it in place. We may seal materials containing Asbestos to
stop any fibre release and action any further works required to make the area safe.
If we need to remove Asbestos from your home we will keep you informed about the work and what you need to do to ensure the safety of your family.